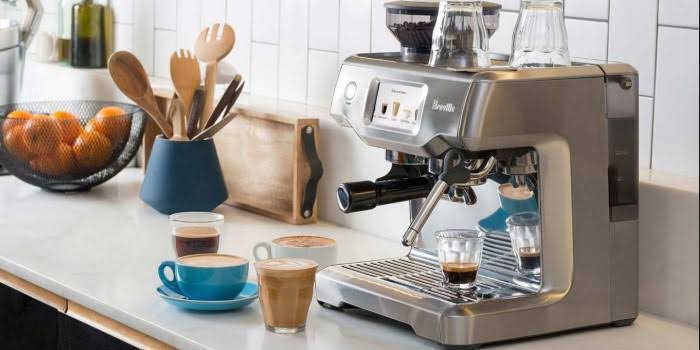 Coffee is a drink which has made many morning worth waking up to. Coffee is famous worldwide and just like anyone the start of the day is started with a freshly brewed coffee. It helps people to overcome from crankiness of the morning and keeps people productive and active throughout the day. People don't have time to grab coffee from the nearest café but for the love of coffee has made people buy coffee machines in their own home. Coffee makers have become a common appliance just like any other appliance. And just like that there are many companies who claim that their machines brew coffee in the purest form. If you are planning to buy it but you are lost in so many options, then this article is here to guide you through it and this article has been written after a whole mug of coffee, so you can trust on this one.
The most common is the Drip coffee maker. This kind of coffee maker can be found in any home and it makes seven cups at one time. It is very easy to use and it is fast. All you have to do it has put the filter and add coffee peace, add water in the pot and place it on the steel plate and start the machine. But the problem is that is makes simple coffee you cannot make espresso in it. But people now use flavored filters which gives the coffee some essence. Coffee lovers don't find it interesting and they just stick to the original taste.
The new type of coffee maker is the one cup coffee maker or the single-serve coffee maker machine. This has recently been introduced in the market and it is also referred to as pod coffee makers because they are used to serve one cup coffee only. This machine can brew different flavors and can also meet your preferences. This coffee maker is easier to use and even more easy to clean. It looks fancy but it is very cheap when it comes to buying it. Since, it's a one cup coffee maker, the coffee is not wasted. If you are bachelor and living alone this is the machine for you.
French Press is the most traditional type of coffee maker. It uses no electricity and it brews coffee by pressing the lid to the bottom after putting grounded coffee and water. If you cannot afford to buy an electricity powered machine then this is the best option for you. This gives a vintage look, so you can also gift it to someone who loves coffee. But if you don't press the lid hard enough you will taste grounded coffee floating and they can taste really bad at times. If you are looking for some fancy and a machine which brews your type of coffee, then you must get an espresso maker. With this machine, you can also make cappuccinos, lattes and mochas. But you can import the best coffee machine from Dubai and get the best coffee beans suppliers in Dubai as well.